Chicago Neighborhoods With Easy Access to Bike Paths, Trails & Bike Lanes
Posted by Ted Guarnero on Monday, July 17, 2023 at 1:54 PM
By Ted Guarnero / July 17, 2023
Comment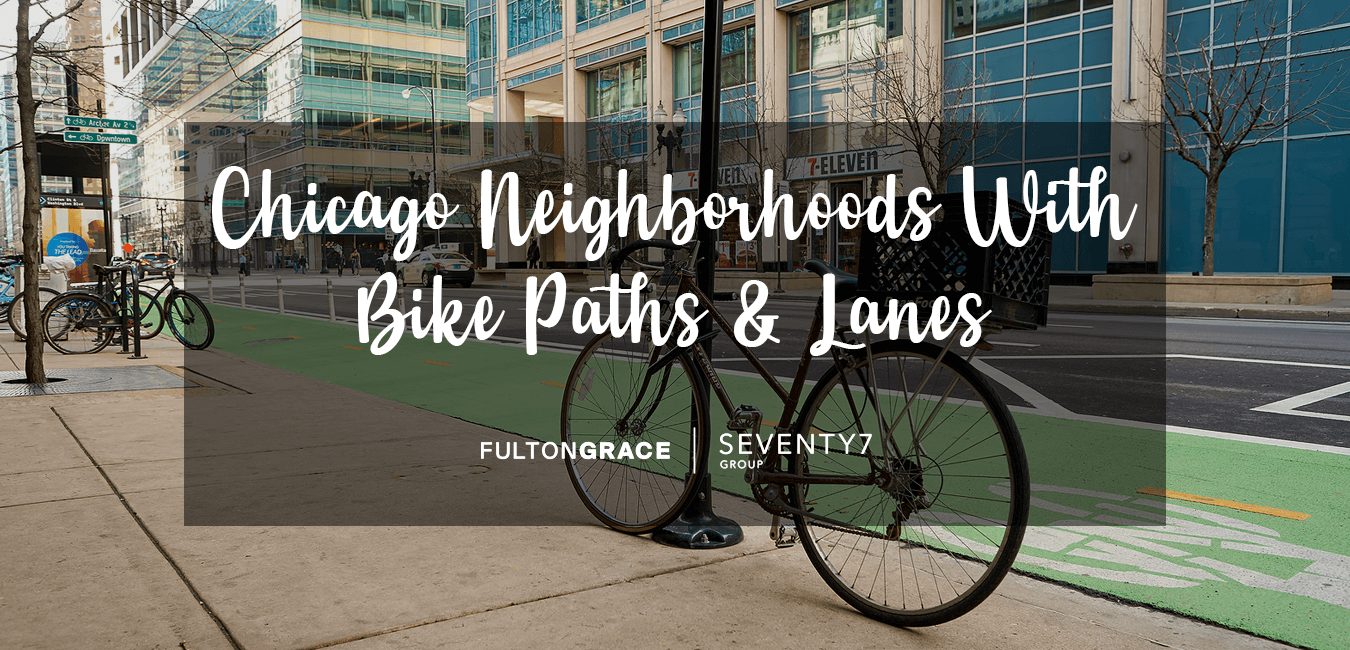 Despite being one of the busiest cities in the United States, Chicago also happens to be one of the most bike-friendly. The Windy City is home to more than 400 miles of bike lanes that provide a safer way for cyclists to get around and stay fit. In addition to on-street bikeways, Chicago also features a number of beautiful bike trails with access points throughout different neighborhoods across the city that allow riders to experience a more leisurely ride if they choose, taking in all of the beauty that Chicago has to offer.
Bucktown
Located on the northern border of Wicker Park and just east of Logan Square sits Bucktown, a Chicago neighborhood best known for its unique shoes, trendy eateries, and late night bar scene. The neighborhood is also surprisingly bike friendly, as it is home to a large expanse of the Milwaukee Avenue bike lane. The bike lane, which is known for being the busiest in the city, is soon to undergo a series of upgrades to make it even better suited to cyclists. This is an easy way for Bucktown residents to commute to work or enjoy a casual ride around the neighborhood. Another popular cycling spot in the Bucktown neighborhood is the 606, an elevated park and trail constructed from an abandoned railway line. The trail offers cyclists 2.7 miles of uninterrupted bike paths, taking them past scenic views, several parks, an observatory, and public art installations. The trail can be accessed from multiple neighborhoods; in addition to entering the trail from Bucktown, riders can ride onto the 606 in Wicker Park, Logan Square, and Humboldt Park. Best of all, the bike path is suited to riders of all ages and experience levels.
Logan Square
Logan Square neighbors Bucktown and is also home to an entry point to the 606 trail, which provides riders easy access to its 2.7 mile-long bike path. In recent years, the neighborhood has seen an influx of new bike lanes, offering residents a safe way to commute or simply navigate the area on two wheels. Logan Square is also home to a popular bike shop, aptly named "The Bike Lane," that sells custom-built road-ready bikes and performs in-house repairs.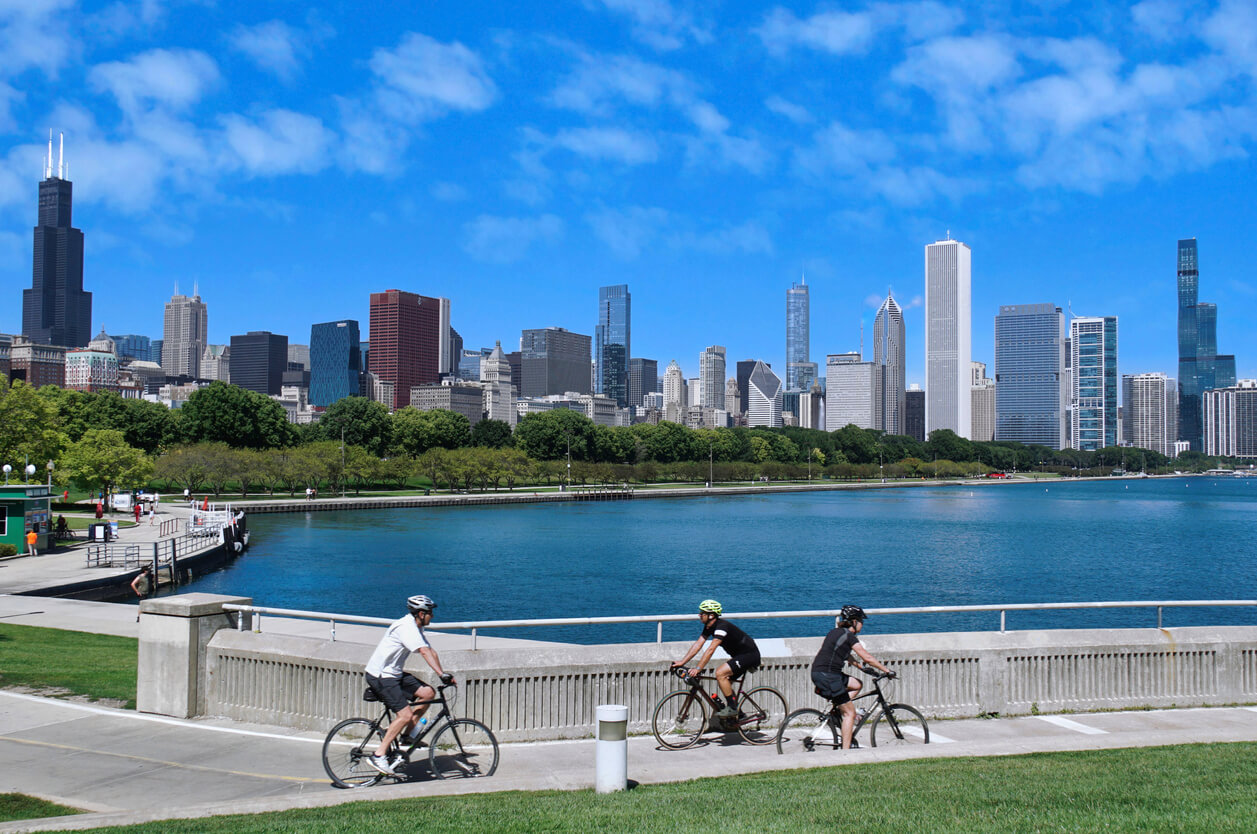 Lakeview
Lakeview, named quite literally for the stunning views of Lake Michigan it provides, is home to one of the most beloved bike trails in all of Chicago. The Lakefront Trail is a bike path that traverses an impressive 20 miles, taking riders through an overwhelming majority of The Windy City and its surrounding areas. The bends in the path echo the shape of the bordering lake, and it is nearly impossible not to marvel at its beauty as you ride. Residents of Lakeview have the bonus of living not far from The Lakefront Trail's Belmont or Diversey entrance. While the trail was built with cyclists in mind, pedestrians can also safely enjoy it, as there is a designated lane for walking in addition to the path for biking.
Lincoln Park
As is true of many of the neighborhoods near the Lakeview area, Lincoln Park provides an access point for those who wish to enter The Lakefront Trail. Cyclists can access the trail via Diversey street or Fullerton Avenue, and continue on to enjoy all of its glory across its 20 miles. Lincoln Park is also home to the Lincoln Park Trail, a 5-mile loop trail that runs through Lincoln Park. The trail allows for biking, walking, and pets that are leashed, and the paved roadway makes it a beginner-friendly option for cyclists. The Lincoln Park trail takes roughly an hour and thirty minutes from start to finish on foot, but can be completed much more quickly by bike.
Uptown
Similarly to other Chicago neighborhoods, Uptown offers residents easy entry to The Lakefront Trail by way of access points located at Irving Park Road and Montrose Avenue. The Uptown neighborhood features several miles of on-street bikeways, and the city has plans to continue adding to those to create even more lanes for cyclists. Most notably, protected bike lanes will soon be added along N Clark Street, making Uptown's streets safer and even more accessible.