Chicago's Best Neighborhoods For a 2-4 Flat Investment Property
Posted by Ted Guarnero on Friday, July 28, 2023 at 2:21 PM
By Ted Guarnero / July 28, 2023
Comment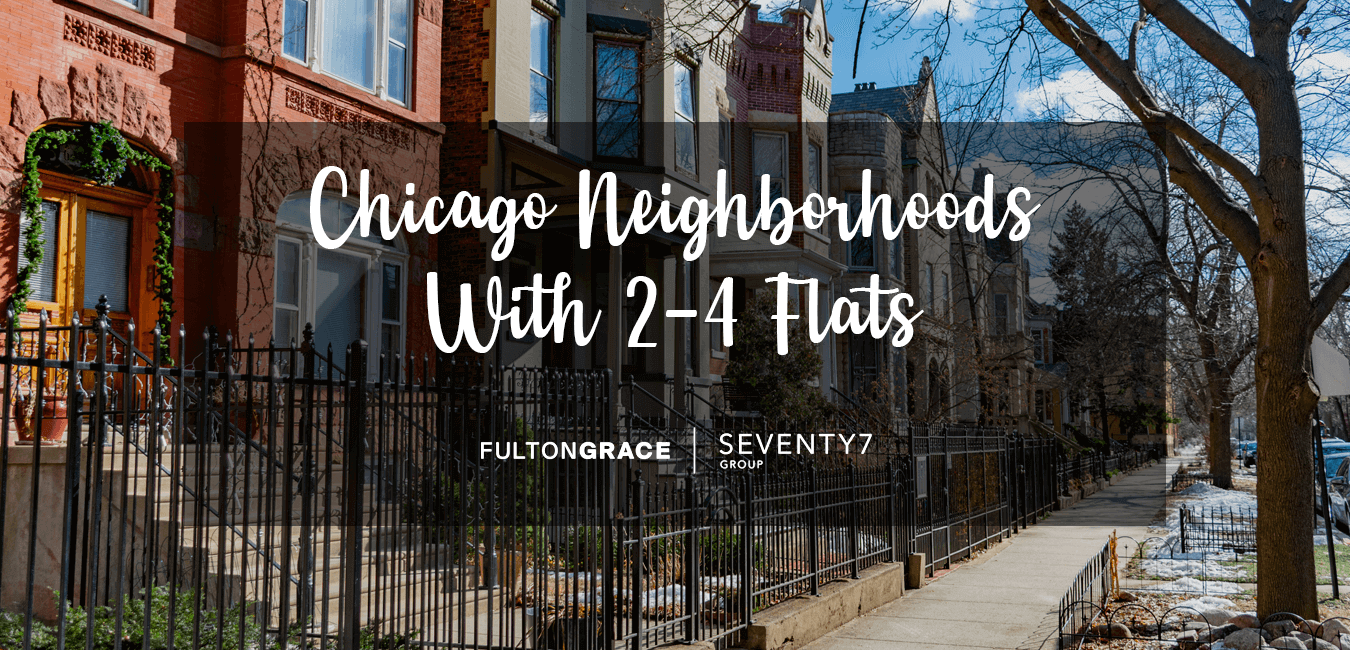 Investing in multi-family real estate properties is one of the best ways to ensure a reliable return on your money, especially if you live in an area that is in-demand. An even more lucrative approach is to invest in an area that is soon to be in demand, or an up-and-coming neighborhood. While it's true that there are few, if any, Chicago neighborhoods that remain untapped, there are certainly neighborhoods where interested investors can secure a great multi-family property at a great price. Those who are considering purchasing an investment property that contains several units should consider these noteworthy neighborhoods, because these prices won't be affordable for much longer.
Ukrainian Village
A residential neighborhood featuring streets lined with modest brick row houses and townhomes, Ukrainian Village is home to a collection of the city's trendiest cafes, cocktail bars, and, of course, authentic Ukrainian cuisine. A stroll through Ukrainian Village will reveal a handful of stunning cathedrals that date back to the early 20th century, including the gorgeous Holy Trinity Orthodox Cathedral. The neighborhood is home to quite a few multi-family homes that make for excellent investment properties, many of which feature the neighborhood's signature brick facades. Buildings in Ukrainian Village feature anywhere between two and four units and have a lot of variation in size. Interested buyers can anticipate prices that start in the low $700s, with some larger properties commanding prices as high as the mid $1M.
Wicker Park
Wicker Park has long been considered one of the hippest neighborhoods in all of Chicago, and it is perhaps best known for its exciting nightlife, excellent dining, and noteworthy entertainment venues. Residents often come for the vintage stores and coffee shops but stay for the artsy, eclectic feel and creative atmosphere. In addition to several art galleries and performance spaces, Wicker Park's streets are lined with beautiful multi-family homes that may very well be the stuff investors' dreams are made of. The demand for the neighborhood makes these two to four unit buildings incredibly valuable, and may even entice the buyer to live in one of the units. Prices for multi-family homes in Wicker Park start in the low $700s, however some larger buildings fetch prices that extend into the mid $1M.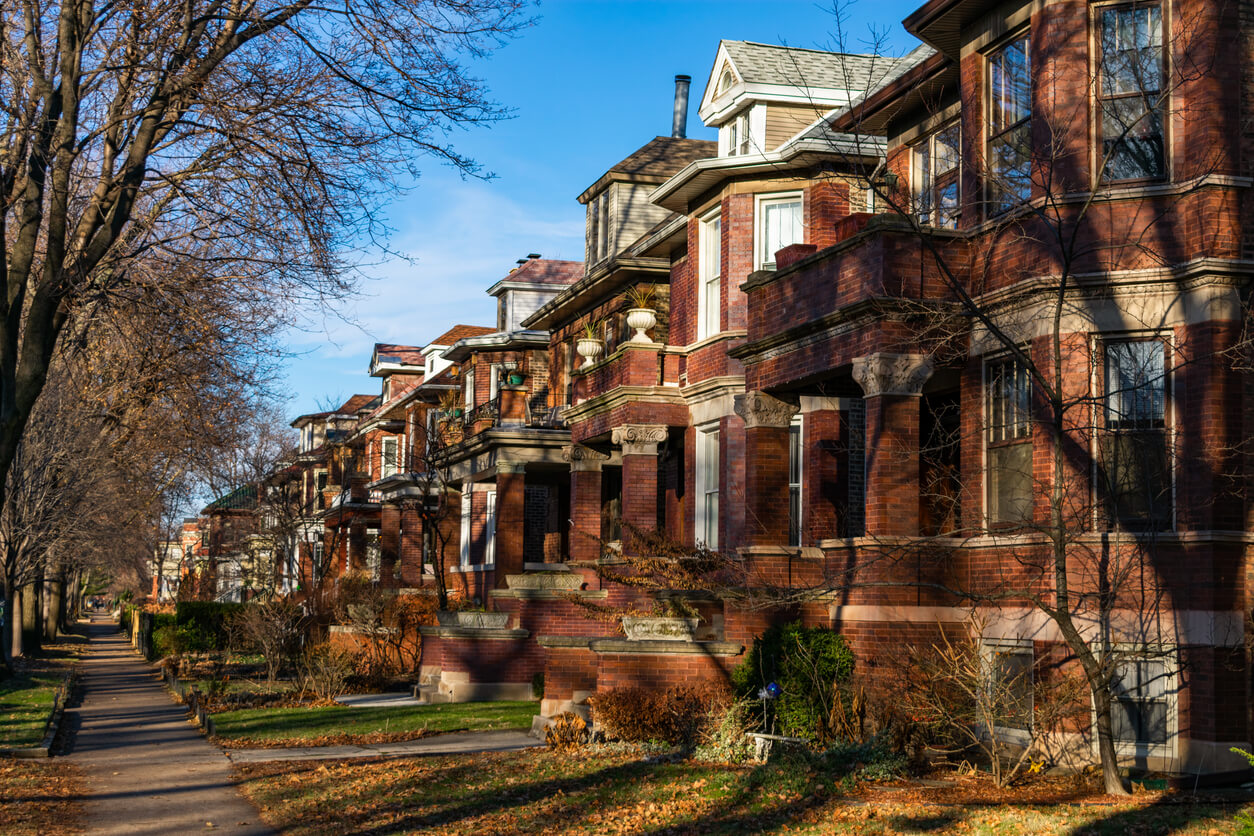 Looking for you next investment property to add to your portfolio?
Start browing all
2-4 flat investment properties
in Chicago,
contact the Seventy7 Group, local investment property experts, for all your home buying & selling needs.
Uptown
With a reputation for being a laid-back neighborhood on the far north side of Chicago, Uptown borders Lake Michigan and features a nightlife scene that includes jazz lounges, bars, and trendy cafes. Those looking for a relaxed night out are likely to frequent Uptown, as are those seeking a bustling shopping scene during the daytime. While the area first gained popularity in the early 1900s, there are still several Uptown properties just waiting for the right investor to come along. Many of the multi-family homes in the Uptown area are larger than those in other neighborhoods, which explains one reason behind their high price tags. These homes are priced starting in the high $700s and can go up to nearly $2M.
Roscoe Village
Roscoe Village is nicknamed the "village within the city," which perfectly describes the charming, picturesque neighborhood. Homes in Roscoe Village come in a variety of forms, from brownstones to greystones to former factories converted into condos. Roscoe Village's main street is home to countless locally-owned small businesses, shops, and eateries, creating a warm and welcoming atmosphere. It is no surprise that Roscoe Village is a desirable neighborhood for residents, making it an excellent destination for those looking to invest in a multi-family property. Buyers can expect prices starting in the mid $700s with some as high as the mid $1M.
Lakeview
Delivering unparalleled views of Lake Michigan, Chicago's Lakeview neighborhood is truly one-of-a-kind. Lakeview provides residents with easy access to excellent dining, shopping, and entertainment, with a number of off-Loop theaters in the Belmont Theater District. The neighborhood features many upscale condos and mid-rise buildings, but investors who can secure an elusive multi-family unit are sure to have no trouble filling it. Homes in the Lakeview neighborhood with two to four apartments are priced starting in the high $600s, with many fetching prices well over $1M. While they are hard to come by, these homes are certainly worth the investment.