The Best Golf Course Communities in Chicago's Suburbs: Hit The Links Where You Live
Posted by Nick Nastos on Wednesday, October 4, 2023 at 4:53:32 PM
By Nick Nastos / October 4, 2023
Comment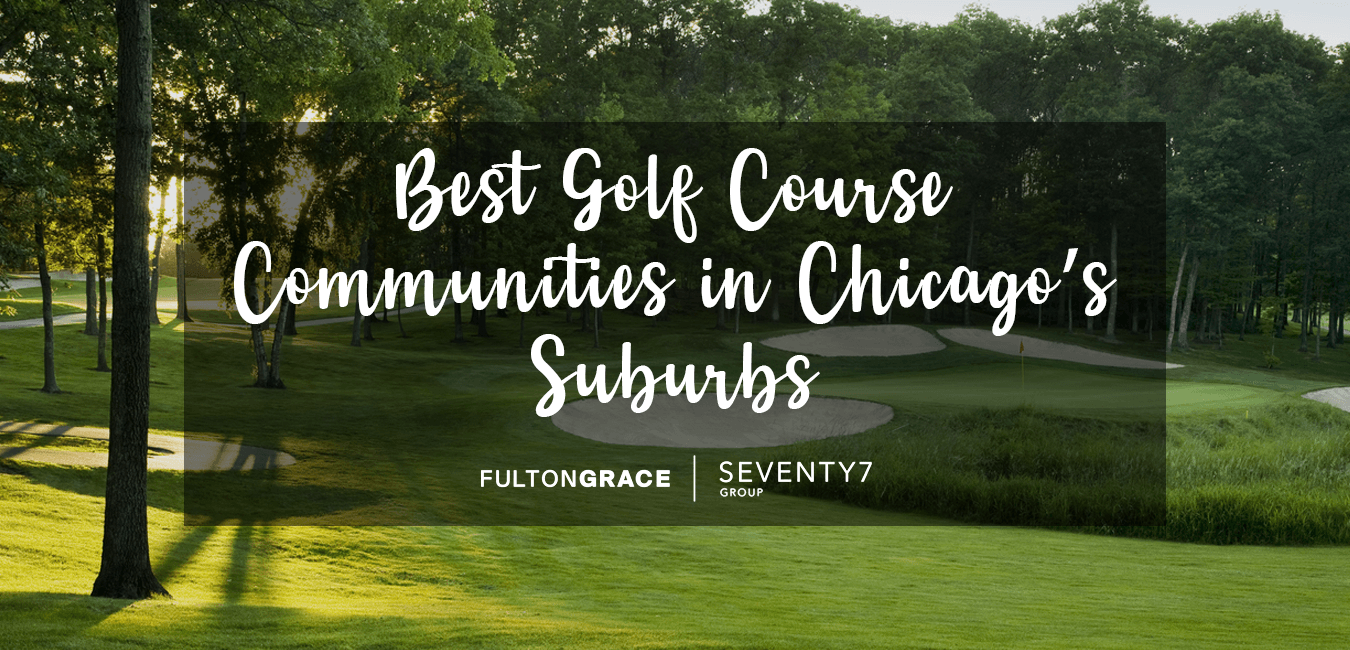 Regardless of whether you're an avid golfer or not, there's no denying the appeal of living alongside a pristinely manicured golf course. And while Chicagoland isn't as loaded with as many golf course communities as coastal resort cities and states, you will find a number of desirable options if living on a golf course is your dream setting.
Prestwick Country Club
Frankfort, IL
The Prestwick Country Club in Frankfort, IL is one of the best golf courses in all of Chicagoland. Home to some truly beautiful scenery and challenging holes, this course has something that appeals to everyone. That includes clubs for every member of the family - men's weekend Sports and Pastimes events, ladies' golf leagues on weekdays, and junior golf classes. The Prestwick Country Club Caddie Program is another intriguing option to consider for youth aged 13 to 22 who are interested in pursuing a different kind of role on the green. Administered in partnership with the Evans Scholarship Foundation, it affords participants the opportunity to learn the skills of the trade from a renowned caddie master and even earn full-ride funding to select schools. That's not to say that you'll have an easy time convincing your teen to leave at 18, though; Prestwick Country Club's beautiful homes and vibrant community atmosphere are hard to beat.
Tamarack Fairways
Naperville, IL
Located in Naperville, Illinois, on 111th west of Route 59 awaits one of the greater Chicago area's best-kept communities: Tamarack Fairways. The country club and neighborhood in one touts an expansive range of luxurious single-family dwellings that start in the mid-hundred thousands. That above-average cost comes with above-average property features, with many homes possessing multiple bedrooms and bathrooms, a fair share of yard space, multi-car garages, and massive living rooms with large windows. That's of course in addition to the revered Tamarack Fairways itself and the many amenities residents have the privilege of enjoying as casually as an afternoon trip to the grocery store. Golf, dining, entertainment, social events - you name it, this place has it.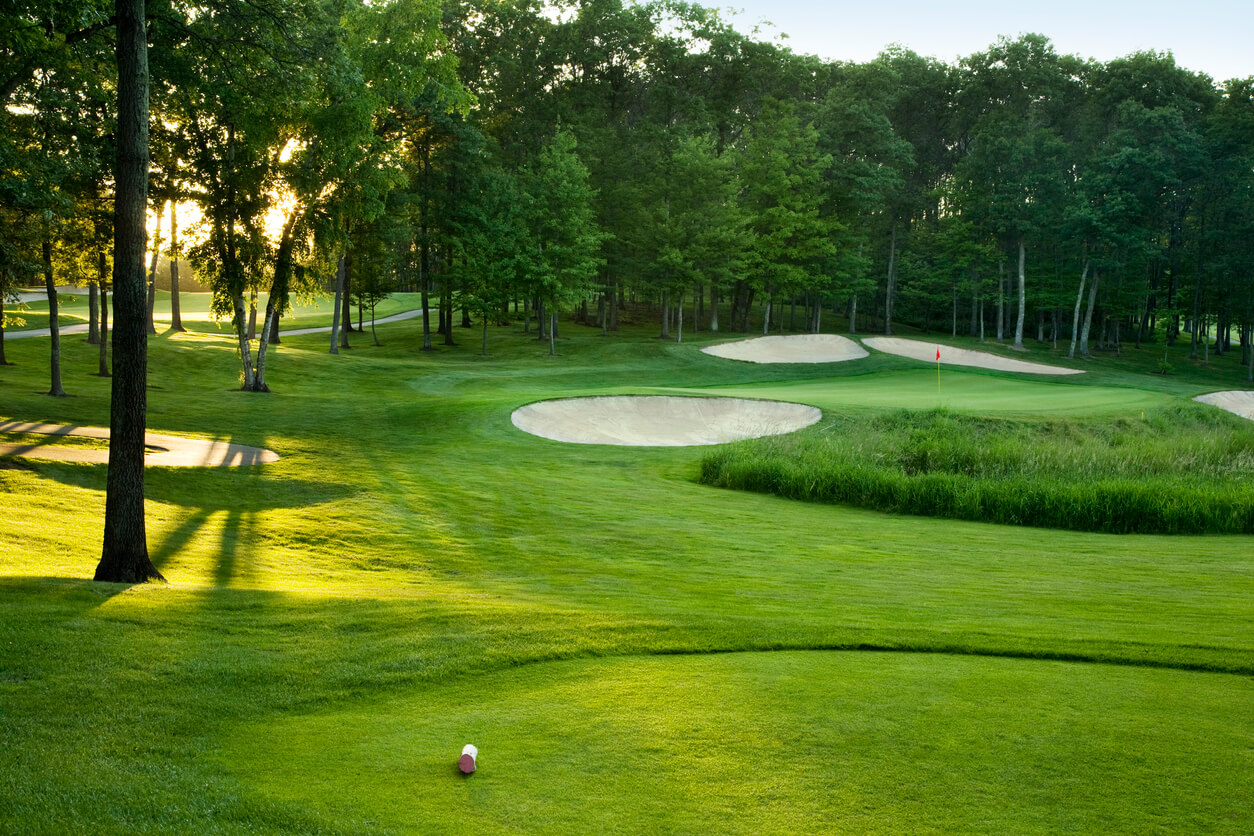 Looking for the perfect golf course setting to call home?
Search all available
golf course homes for sale
in Chicagoland, or contact the suburban home experts with the Seventy7 Group now for all your home buying and selling needs.
Wynstone
North Barrington, IL
The Wynstone subdivision of North Barrington, Illinois can't be overlooked at any cost. Even if the median sale price stands at over one million dollars. Because there are some conveniences that money is no object to. Buying here means buying into a luxurious lifestyle like no other, compliments of developers who thoughtfully built the community into a high-end golf resort. It occupies more than 750 acres of rolling terrain, woodlands, wetlands, ponds, and an additional 120 acres of lakes, with a highly acclaimed Jack Nicklaus Golf Course and several development and recreational amenities to be found in between. Whether you're a golf aficionado or just looking for a quiet and relaxed lifestyle in an exclusive setting, Wynstone can offer it all.
Hawthorn Woods Country Club
Hawthorn Woods, IL
This next neighborhood is ideal for buyers who want a slice of it all. The homes on offer at Hawthorn Woods range in style, layout, and special features to accommodate practically every taste out there. They also come in a breadth of sizes - anywhere from 2,000 square feet to more than 5,000 square feet of living space, with plenty of land leftover for backyards. It's not likely that you'll be spending much of your time there, though, considering Hawthorn Woods Country Club's vast suite of facilities and experiences to be enjoyed every day. There are golf programs for all ages and skill levels, aquatic programs, racquetball courts, and fitness amenities on site. The clubhouse also offers fine dining and fun events throughout the year.
Boulder Ridge Fairways
Lake in the Hills, IL
Well laid out and reasonably priced, the homes of Boulder Ridge Fairways in Lake in the Hills, IL offer a great view of its namesake golf course. The private, non-equity, 27-hole championship golf and social club has been a popular destination for golfers in the area for decades and might just become your next favorite place to play after a long day. Single-family house prices aren't necessarily cheap, but they aren't astronomical, either, sitting in the mid-hundred thousands. That's a pretty small price to pay considering all the convenience and fun that comes with being a resident.