Affordable Chicago Neighborhoods For First Time Home Buyers
Posted by Nick Nastos on Friday, September 1, 2023 at 1:56 PM
By Nick Nastos / September 1, 2023
Comment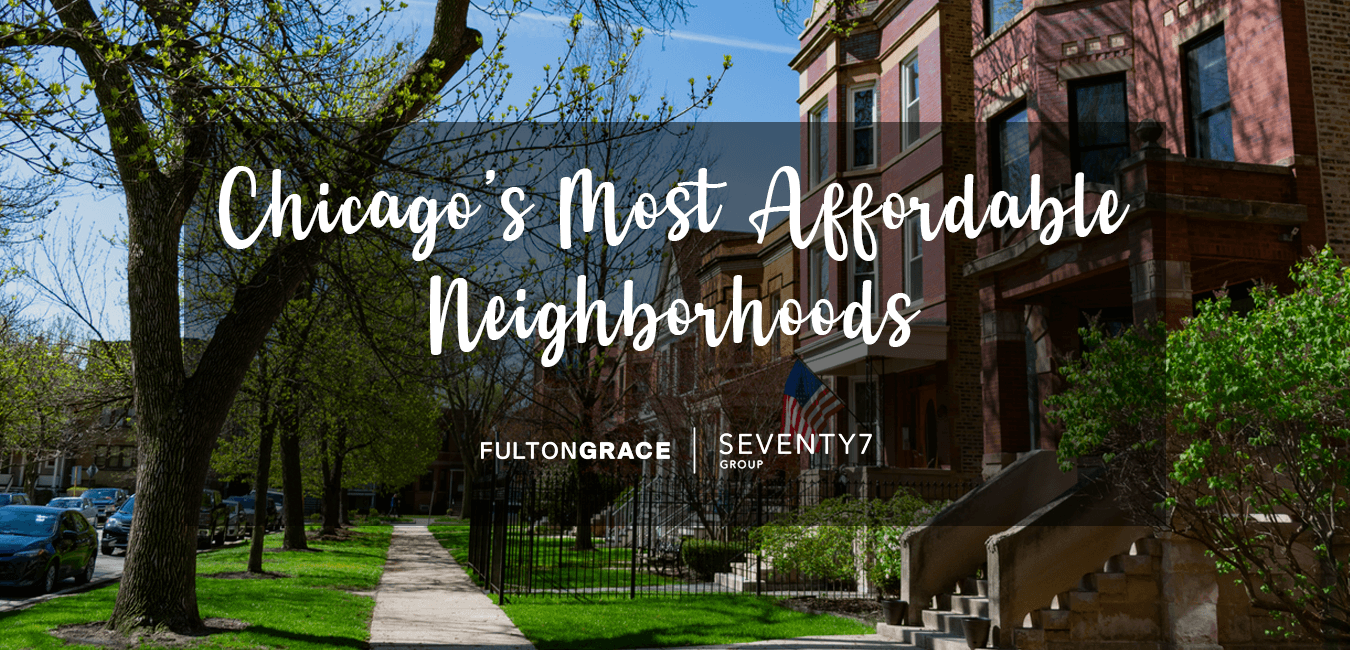 Buying your first home is an exciting time, though it can be difficult to decide where in the sprawling city of Chicago to call home. Fortunately, The Windy has several unique neighborhoods that lend themselves perfectly to first time homebuyers looking to make the best possible investment, not only for the present, but with the future in mind.
Portage Park
Known for being the epicenter of Chicago's Polish community, Portage Park is rich with old-school charm and cultural history. The neighborhood is home to the park after which it is named, a beautiful natural expanse that holds a spot on the National Register of Historic Places. The park is dog-friendly, and features tennis courts, a playground, and plenty of well-maintained green spaces for residents to enjoy. In addition to authentic Polish cuisine, Portage Park offers cheap eats, like tacos, and several excellent options for sit-down dining. Portage Park is a great neighborhood for first-time home buyers, as the homes are far more affordable and spacious than in other parts of the city. A five-bedroom, four-bathroom single-family home can be found in the low $500s, and smaller residences are even less expensive.
Lincoln Square
Lincoln Square is a Chicago neighborhood that blends the city's old-school feel with a modern edge. With a few cobblestone streets and lots of delicious restaurants, Lincoln Square will inspire you to wander as you explore all that it has to offer. First time homebuyers would do well to consider the area, which is home to a recently renovated old-fashioned movie theater and the Old Town School of Folk Music where guests can attend live performances and events throughout the year. Lincoln Square is proud of its German heritage, and it's not hard to find a place to enjoy a Pilsner and a schnitzel. While the neighborhood certainly has some homes priced in the $1M to $2M range, it is still possible to scoop up a three or four-bedroom single-family home for under $1M in Lincoln Square.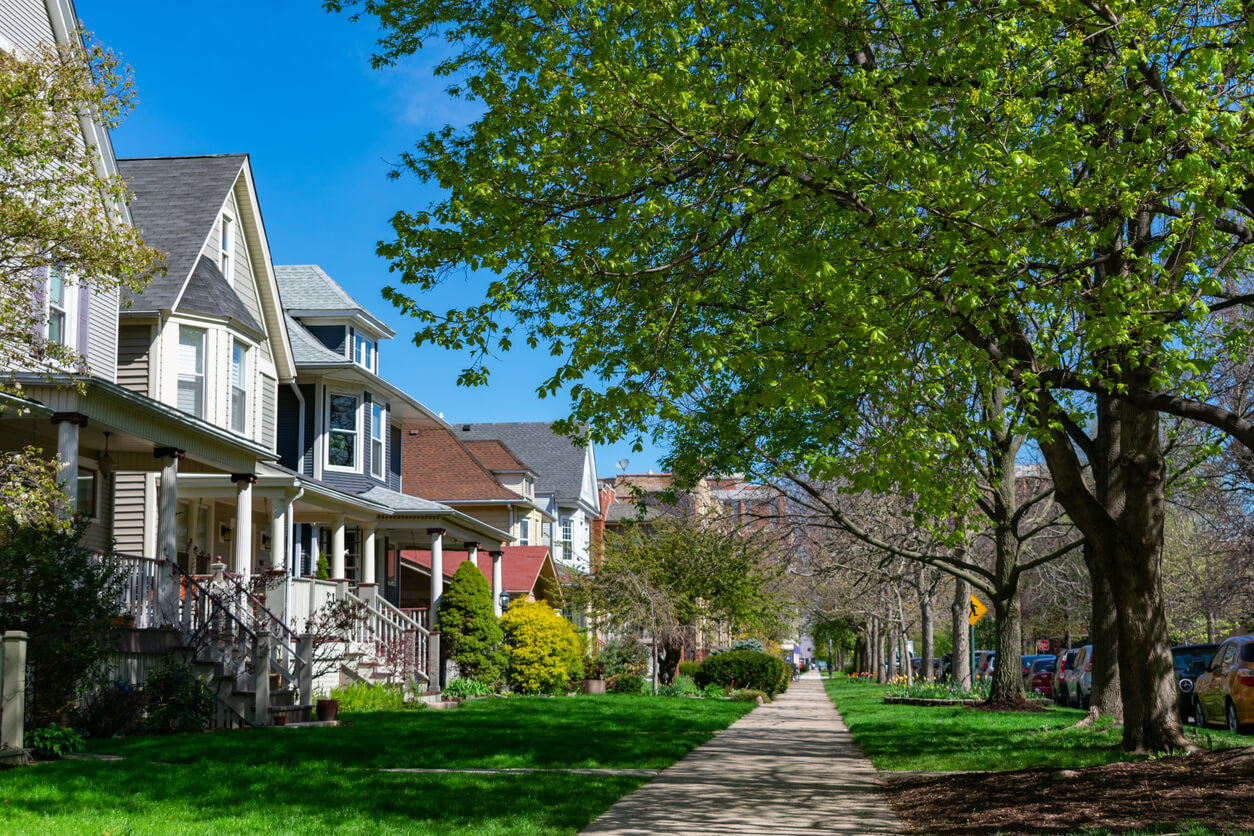 Looking to buy a home for the first time in Chicago?
Get your search started by using our
Neighborhood and Commmunity Guide
, or contact The Seventy7 Group, Chicago's local first-time home buyer experts, for all your home buying and selling needs.
Dunning
Despite its location in such a bustling, populous city, residents of Dunning enjoy a close-knit community feel. While other neighborhoods may strive to stay hip and trendy, Dunning is perfectly content as it is, a peaceful area just outside of the heart of Downtown Chicago. One of Dunning's most noteworthy landmarks is Eli's Cheesecake Factory, a community institution that ensures each visit is a sweet one. Dunning is a neighborhood with a large Italian population, and as such has quite a few delicious Italian restaurants. For first time homebuyers, one of the biggest draws of Dunning is that it is made up primarily of single-family homes. While other neighborhoods' prices have skyrocketed, three-bedroom, two-bathroom homes in Dunning can be found in the high $300s.
Hyde Park
Hyde Park rose to fame as the site of the 1893 World's Fair, and today is a neighborhood that offers a wealth of Chicago history and cultural attractions. Hyde Park is home to the Museum of Science and Industry, which proudly holds the title of the largest science museum in the Western Hemisphere, as well as the University of Chicago campus. Located right along Lake Michigan, the neighborhood delivers stunning views, great restaurants, and charming, picturesque streets, all of which makes for an excellent place to put down roots. Single-family homes with up to five bedrooms can be found under $1M, and one-bedroom apartments fetch prices as affordable as the mid $100s.
Rogers Park
Rogers Park is a highly diverse, culturally rich Chicago neighborhood that can still reasonably be considered up-and-coming Residents can delight in hearing more than 60 different languages spoken across the Rogers Park community; the neighborhood's eateries are equally global, with every type of cuisine imaginable, from Caribbean to Belizean, tacos and sushi. Glenwood Sunday Market, located in Glenwood Alfresco, draws patrons from around the city each week and showcases a wide array of handmade goods, art, and music. While Rogers Park is still under-the-radar, all signs suggest it won't be much longer. For first time home buyers looking to seize the moment, single-family homes can be found under $1M, and three-bedroom apartments fetch between the high $200s and high $300s.